Spring 2021 Campuswide Commencement Ceremony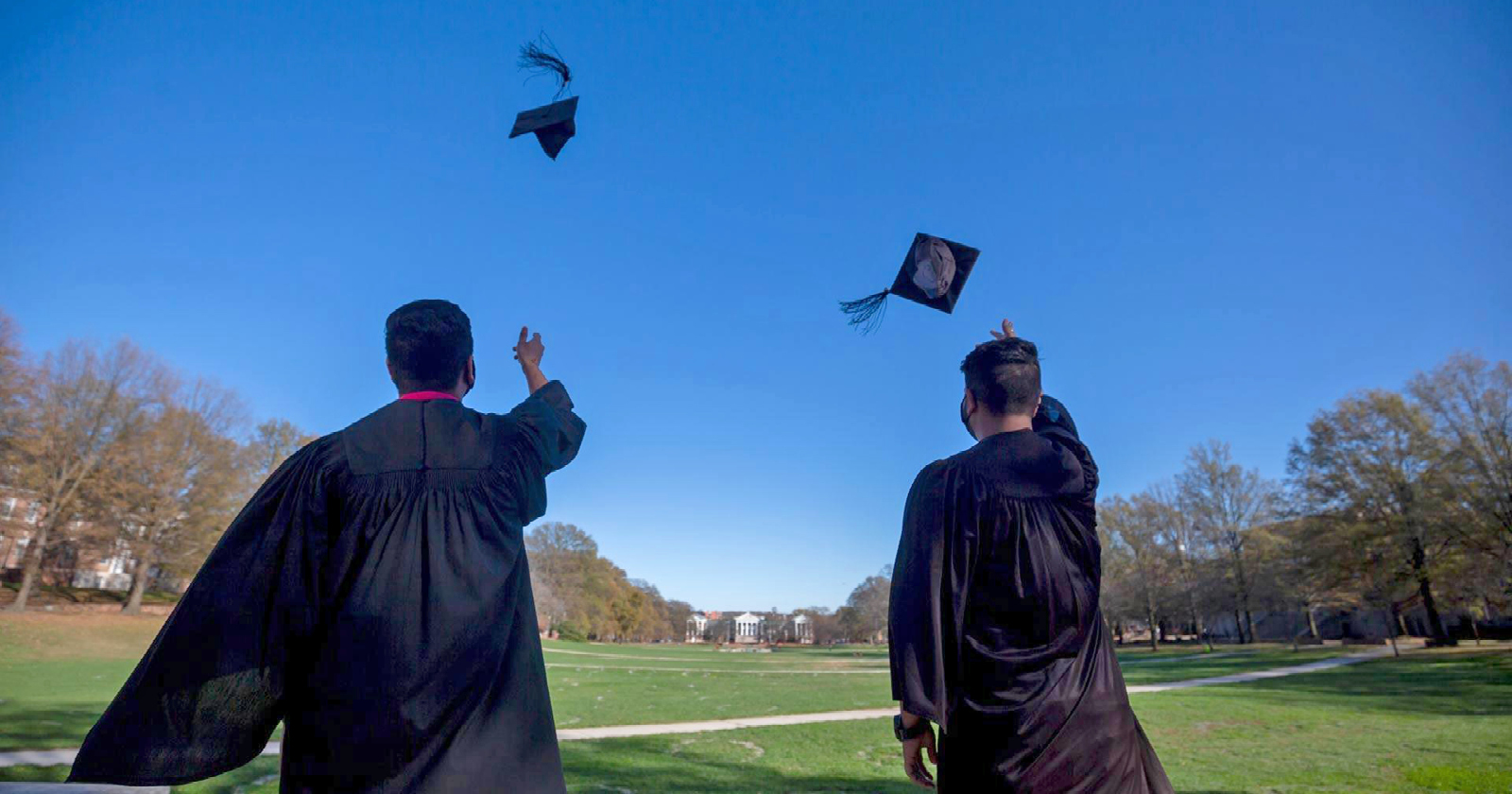 Spring 2021 Campuswide Commencement Ceremony
Art | Classics | College of Arts and Humanities | David C. Driskell Center for the Visual Arts and Culture of African Americans and the African Diaspora | English | History | Linguistics | School of Music | School of Theatre, Dance, and Performance Studies | The Harriet Tubman Department of Women, Gender, and Sexuality Studies
Friday, May 21, 2021 11:00 am-12:00 pm
Capital One Field at Maryland Stadium
The University of Maryland will be holding its campuswide Spring 2021 Commencement in person on Friday, May 21, 2021. In order to accommodate all graduates while practicing safe physical distancing, the ceremonies will be held at 11 a.m. and 4 p.m. at Capital One Field at Maryland Stadium. The College of Arts and Humanities graduates will be celebrated during the first ceremony at 11 a.m.
About the Ceremonies:
The in person ceremony will last approximate 60 minutes each.
Graduates will be permitted to bring no more than two (2) guests to their assigned ceremony.
To ensure everyone's safety, and in accordance with University COVID-19 protocols, masks will be required and ticketing will be for assigned seats to ensure guests are physically distanced. Furthermore, there will be no student procession and graduates will be recognized from their seats.
College and school ceremonies will still be held virtually to celebrate our 2021 graduates. These ceremonies will premiere on Thursday, May 20th at 1 p.m. at commencement.umd.edu.
For more information, visit commencement.umd.edu.
For a chance to have your photos included in either the campuswide Commencement ceremony or the college and school ceremonies, please share your photos on social media using #UMDgrad or submit your photos via this form by May 6, 2021.