Research on Central American languages
August 12, 2020 Linguistics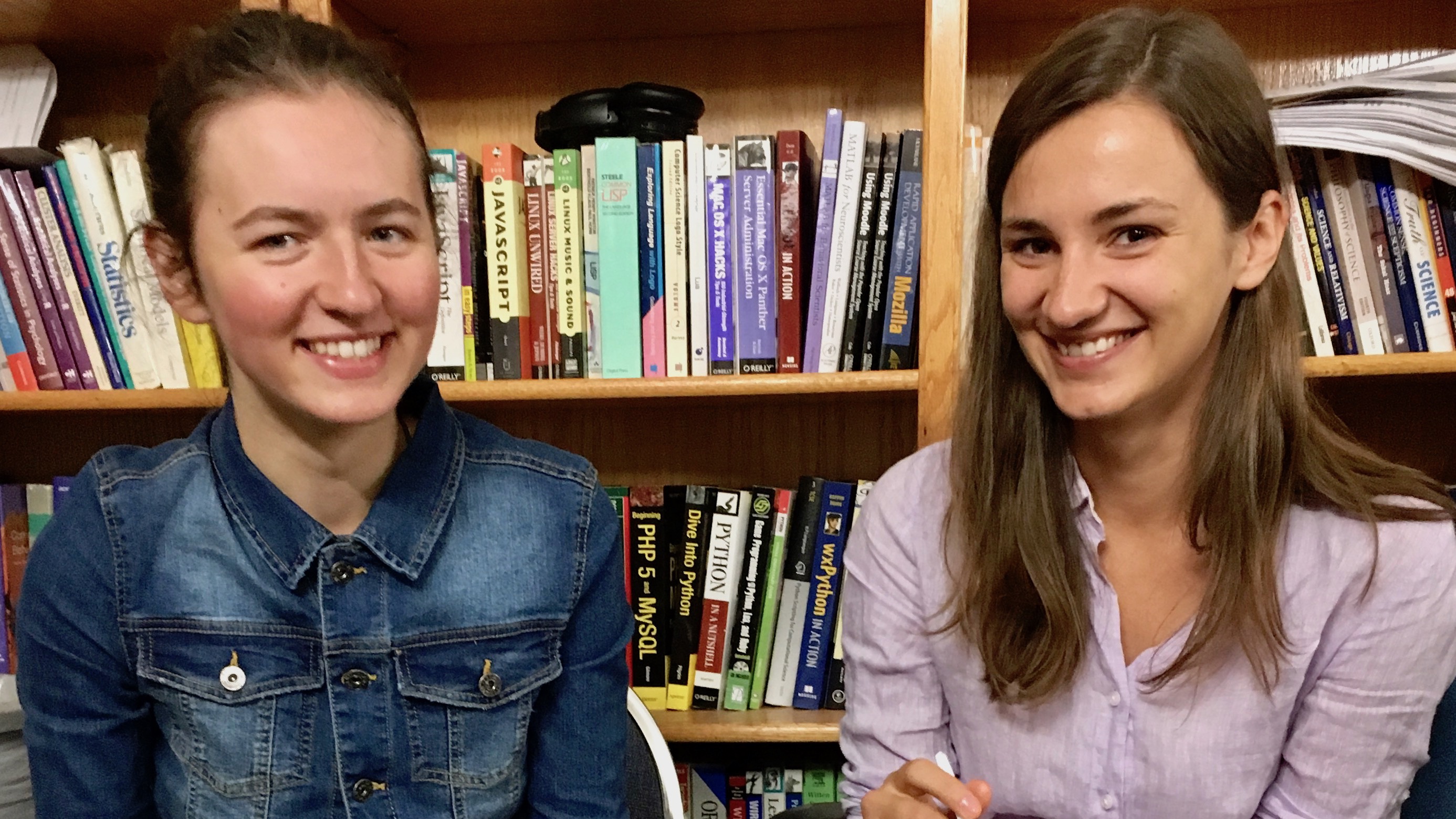 Read about new grants, presentations and classes by Rodrigo, Paulina and Polina.
New research on Central American, and especially Mayan, languages continues at Maryland and its Guatemala Field Station.
Polina Pleshak, Paulina Lyskawa, Rodrigo Ranero and undergraduate Marisa Fried won support for their work on Mayan languages from The Jacobs Research Funds.
Polina's project is work with collaborator Irine Burukina, from Eötvös Loránd University Budapest on "Comparative analysis of nominal phrases in Kaqchikel and K'iche," which continues a project begun at the Field Station. Last year, Polina and Irine won another grant from the Jacobs fund, for a related project on the "Syntax of referential nominal phrases and nominalization in Kaqchikel." And in June Polina, a talented polyglot, even assisted in an online Kaqchikel summer course hosted by the University of Kansas, by explaning how to pronounce ejectives, implosives, glottal stops and devoiced sonorants.
Also building on research from the field station is Paulina, Rodrigo and Marisa's project on "Three phonological puzzles in Santiago Tz'utujil," which concerns sibilant harmony, vowel epenthesis and syncope. Paulina and Rodrigo were previously party to another grant from Jacobs, with Omer Preminger and Chris Baron, for "Whistling on Tiptoes: Investigating Rare Lexical Categories in Tz'utujil (Mayan)," which funded the group's fieldwork in Santiago Atitlan, Guatemala, on the syntactic distribution and semantics of positionals and ideophones.
Rodrigo received further support this summer from DC's Cosmos Club for "The syntax of silence in Santiago Tz'utujiil, and endangered Mayan language," a project he continued despite the pandemic, by meeting with speakers of Tz'utujiil remotely. The Cosmos Club was founded in 1878 for the promotion of science, literature, art and "their mutual improvement by social intercourse." Rodrigo's grant is part of what since 1998 has been the club's main enterprise: a program of small research grants for graduate students enrolled in selected universities in the Washington, D.C. area.
And just recently, on July 31, Rodrigo gave a Zoom talk hosted by the Guatemalan Presidential Commission Against Discrimination and Racism (CODISRA), titled "Linguistic Links of Xinka: Importance for the Strengthening of Identity," in which he discuss the status of Xinka as a linguistic isolate and the importance of ongoing language reclamation projects. Rodrigo worked with the Xinka community, a non-Mayan group located mainly in Guatemala, from 2012-2015, before coming to Maryland.