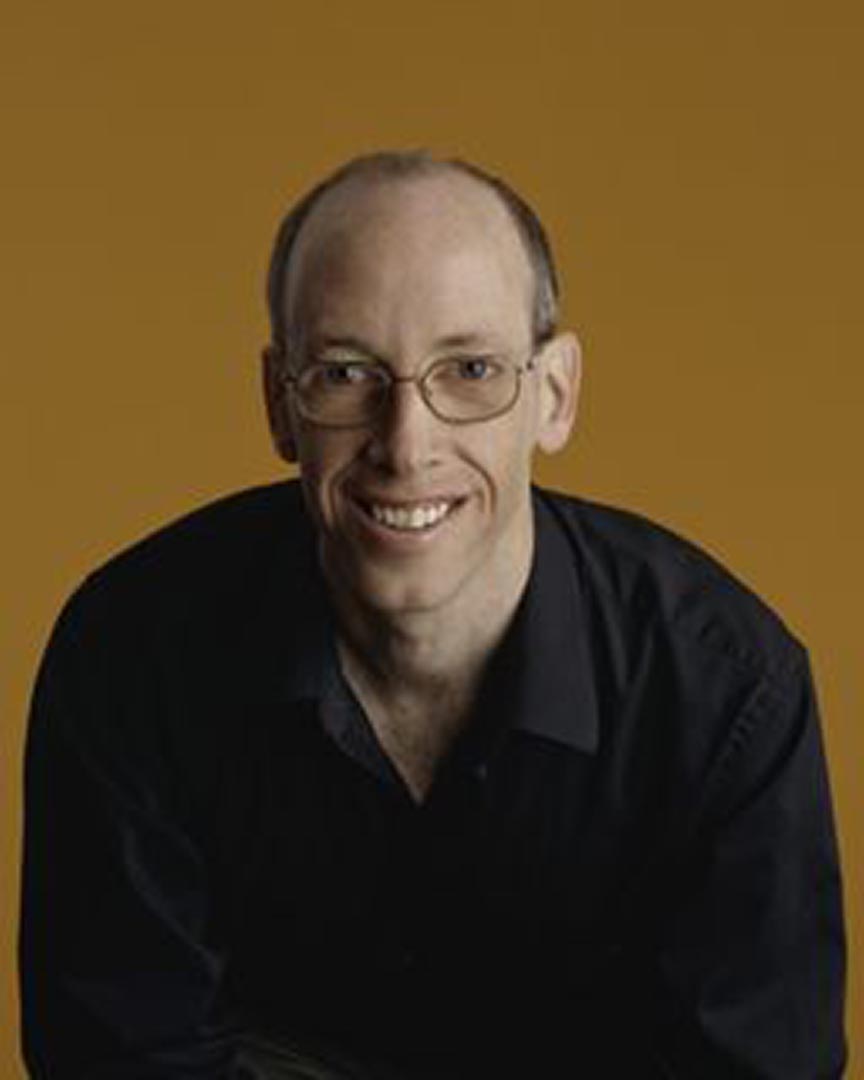 Research Expertise
Language Acquisition
Neurolinguistics
Psycholinguistics

Syntactic category constrains lexical access in speaking
When we choose which word to speak, do nouns and verbs compete, when the express similar concepts? New evidence says No: syntactic category plays a key role in limiting lexical access.
Linguistics
We report two experiments that suggest that syntactic category plays a key role in limiting competition in lexical access in speaking. We introduce a novel sentence-picture interference (SPI) paradigm, and we show that nouns (e.g., running as a noun) do not compete with verbs (e.g., walking as a verb) and verbs do not compete with nouns in sentence production, regardless of their conceptual similarity. Based on this finding, we argue that lexical competition in production is limited by syntactic category. We also suggest that even complex words containing category-changing derivational morphology can be stored and accessed together with their final syntactic category information. We discuss the potential underlying mechanism and how it may enable us to speak relatively fluently.
The relationship between parsing and generation
Do speaking and comprehension use the same mechanisms in building grammatical structure? Shota Momma and Colin Phillips say Yes.
Linguistics
Humans use their linguistic knowledge in at least two ways: on the one hand, to convey what they mean to others or to themselves, and on the other hand, to understand what others say or what they themselves say. In either case, they must assemble the syntactic structures of sentences in a systematic fashion, in accordance with the grammar of their language. In this article, we advance the view that a single mechanism for building sentence structure may be sufficient for structure building in comprehension and production. We argue that differing behaviors reduce to differences in the available information in either task. This view has broad implications for the architecture of the human language system and provides a useful framework for integrating largely independent research programs on comprehension and production by both constraining the models and uncovering new questions that can drive further research.
Unaccusativity in sentence production
Shota Momma argues that sentence planning in speech production manifests the grammatical distinction between unaccusative and unergative intransitives.
Linguistics
Linguistic analyses suggest that there are two types of intransitive verbs: unaccusatives, whose sole argument is a patient or theme (e.g., fall), and unergatives, whose sole argument is an agent (e.g., jump). Past psycholinguistic experiments suggest that this distinction affects how sentences are processed: for example, it modulates both comprehension processes (Bever and Sanz 1997, Friedmann et al. 2008) and production processes (Kegl 1995, Kim 2006, M. Lee and Thompson 2004, J. Lee and Thompson 2011, McAllister et al. 2009). Given this body of evidence, it is reasonable to assume, as we do here, that this distinction is directly relevant to psycholinguistic theorizing. However, especially in production, exactly how this distinction affects processing is unknown, beyond the suggestion that unaccusatives somehow in- volve more complex processing than unergatives (see M. Lee and Thompson 2011). Here we examine how real-time planning processes in production differ for unaccusatives and unergatives. We build on previous studies on lookahead effects in sentence planning that show that verbs are planned before a deep object is uttered but not before a deep subject is uttered (Momma, Slevc, and Phillips 2015, 2016). (We use terms like deep subject in a theory-neutral fashion, with no intended commitment to a specific syntactic encoding.) This line of research sheds light on the broader issue of how the theory of argument structure relates to sentence production.
Negative polarity illusions and the format of hierarchical encodings in memory
"The bill that no senator endorsed will ever become a law." This is ungrammatical, but may initially seem acceptable, a 'grammatical illusion.' Here Dan Parker and Colin Phillips show how this particular type of illusion depends on timing.
Linguistics
Linguistic illusions have provided valuable insights into how we mentally navigate complex representations in memory during language comprehension. Two notable cases involve illusory licensing of agreement and negative polarity items (NPIs), where comprehenders fleetingly accept sentences with unlicensed agreement or an unlicensed NPI, but judge those same sentences as unacceptable after more reflection. Existing accounts have argued that illusions are a consequence of faulty memory access processes, and make the additional assumption that the encoding of the sentence remains fixed over time. This paper challenges the predictions made by these accounts, which assume that illusions should generalize to a broader set of structural environments and a wider range of syntactic and semantic phenomena. We show across seven reading-time and acceptability judgment experiments that NPI illusions can be reliably switched "on" and "off", depending on the amount of time from when the potential licensor is processed until the NPI is encountered. But we also find that the same profile does not extend to agreement illusions. This contrast suggests that the mechanisms responsible for switching the NPI illusion on and off are not shared across all illusions. We argue that the contrast reflects changes over time in the encoding of the semantic/pragmatic representations that can license NPIs. Just as optical illusions have been informative about the visual system, selective linguistic illusions are informative not only about the nature of the access mechanisms, but also about the nature of the encoding mechanisms.
Locality and Word Order in Active Dependency Formation in Bangla
In real-time comprehension, people are eager to relate question words like "what" to the nearest possible predicate. But is it strurctural or linear nearness that matters? The two possibilities can be distinguished in Bangla.
Linguistics
Research on filler-gap dependencies has revealed that there are constraints on possible gap sites, and that real-time sentence processing is sensitive to these constraints. This work has shown that comprehenders have preferences for potential gap sites, and immediately detect when these preferences are not met. However, neither the mechanisms that select preferred gap sites nor the mechanisms used to detect whether these preferences are met are well-understood. In this paper, we report on three experiments in Bangla, a language in which gaps may occur in either a pre-verbal embedded clause or a post-verbal embedded clause. This word order variation allows us to manipulate whether the first gap linearly available is contained in the same clause as the filler, which allows us to dissociate structural locality from linear locality. In Experiment 1, an untimed ambiguity resolution task, we found a global bias to resolve a filler-gap dependency with the first gap linearly available, regardless of structural hierarchy. In Experiments 2 and 3, which use the filled-gap paradigm, we found sensitivity to disruption only when the blocked gap site is both structurally and linearly local, i.e., the filler and the gap site are contained in the same clause. This suggests that comprehenders may not show sensitivity to the disruption of all preferred gap resolutions.
Learning obscure and obvious properties of language
Lara Ehrenhofer and Colin Phillips respond to commentary on their discussion of how development in the capacity to parse speech online relates to grammar acquisition in young children.
Linguistics
Lara Ehrenhofer and Colin Phillips respond to commentary on their discussion of how development in the capacity to parse speech online relates to grammar acquisition in young children.
The role of language processing in language acquisition
How does development in a child's ability to comprehend speech in real time relate to their successes and challenges in acquiring a grammar?
Linguistics
Language processing research is changing in two ways that should make it more relevant to the study of grammatical learning. First, grammatical phenomena are re-entering the psycholinguistic fray, and we have learned a lot in recent yearsabout the real-time deployment of grammatical knowledge. Second, psycholinguistics is reaching more diverse populations, leading to much research on language processing in child and adult learners. We discuss three ways that language processing can be used to understand language acquisition. Level 1 approaches ("Processing in learners") explore well-known phenomena from the adult psycholinguistic literature and document how they play out in learner populations (child learners, adult learners, bilinguals). Level 2 approaches ("Learning effects as processing effects") use insights from adult psycholinguistics to understand the language proficiency of learners. We argue that a rich body of findings that have been attributed to the grammatical development of anaphora should instead be attributed to limitations in the learner's language processing system. Level 3 approaches ("Explaining learning via processing") use language processing to understand what it takes to successfully master the grammar of a language, and why different learner groups are more or less successful. We examine whether language processing may explain why some grammatical phenomena are mastered late in children but not in adult learners. We discuss the idea that children's language learning prowess is directly caused by their processing limitations ('less is more': Newport, 1990). We conclude that the idea is unlikely to be correct in its original form, but that a variant of the idea has some promise ('less is eventually more'). We lay out key research questions that need to be addressed in order to resolve the issues addressed in the paper.
Interference in the processing of adjunct control
"*The discovery that the researcher described was certified after debunking the myth himself." This is unacceptable, but in online comprehension the presence of "researcher" may make it seem better than it is. Dan Parker investigates the effect.
Linguistics
Recent research on the memory operations used in language comprehension has revealed a selective profile of interference effects during memory retrieval. Dependencies such as subject–verb agreement show strong facilitatory interference effects from structurally inappropriate but feature-matching distractors, leading to illusions of grammaticality (Pearlmutter et al., 1999; Wagers et al., 2009; Dillon et al., 2013). In contrast, dependencies involving reflexive anaphors are generally immune to interference effects (Sturt, 2003; Xiang et al., 2009; Dillon et al., 2013). This contrast has led to the proposal that all anaphors that are subject to structural constraints are immune to facilitatory interference. Here we use an animacy manipulation to examine whether adjunct control dependencies, which involve an interpreted anaphoric relation between a null subject and its licensor, are also immune to facilitatory interference effects. Our results show reliable facilitatory interference in the processing of adjunct control dependencies, which challenges the generalization that anaphoric dependencies as a class are immune to such effects. To account for the contrast between adjunct control and reflexive dependencies, we suggest that variability within anaphora could reflect either an inherent primacy of animacy cues in retrieval processes, or differential degrees of match between potential licensors and the retrieval probe.
Aligning grammatical theories and processing models
How should theories of grammar relate to models of language processing?
Linguistics
We address two important questions about the relationship between theoretical linguistics and psycholinguistics. First, do grammatical theories and language processing models describe separate cognitive systems, or are they accounts of different aspects of the same system? We argue that most evidence is consistent with the one-system view. Second, how should we relate grammatical theories and language processing models to each other?
The structure-sensitivity of memory access: Evidence from Mandarin Chinese
Interpretation of a reflexive pronoun requires consultation of memory for prior context. What role does the syntax of that context play in guiding that process? Brian Dillon reports a study on Mandarin Chinese.
Linguistics
The present study examined the processing of the Mandarin Chinese long-distance reflexive ziji to evaluate the role that syntactic structure plays in the memory retrieval operations that support sentence comprehension. Using the multiple-response speed-accuracy tradeoff (MR-SAT) paradigm, we measured the speed with which comprehenders retrieve an antecedent for ziji. Our experimental materials contrasted sentences where ziji's antecedent was in the local clause with sentences where ziji's antecedent was in a distant clause. Time course results from MR-SAT suggest that ziji dependencies with syntactically distant antecedents are slower to process than syntactically local dependencies. To aid in interpreting the SAT data, we present a formal model of the antecedent retrieval process, and derive quantitative predictions about the time course of antecedent retrieval. The modeling results support the Local Search hypothesis: during syntactic retrieval, comprehenders initially limit memory search to the local syntactic domain. We argue that Local Search hypothesis has important implications for theories of locality effects in sentence comprehension. In particular, our results suggest that not all locality effects may be reduced to the effects of temporal decay and retrieval interference.
Immediate sensitivity to structural constraints in pronoun resolution
Real-time interpretation of pronouns is sometimes sensitive to the presence of grammatically-illicit antecedents and sometimes not. Why?
Linguistics
Real-time interpretation of pronouns is sometimes sensitive to the presence of grammatically-illicit antecedents and sometimes not. This occasional sensitivity has been taken as evidence that structural constraints do not immediately impact the initial antecedent retrieval for pronoun interpretation. We argue that it is important to separate effects that reflect the initial antecedent retrieval process from those that reflect later processes. We present results from five reading comprehension experiments. Both the current results and previous evidence support the hypothesis that agreement features and structural constraints immediately constrain the antecedent retrieval process for pronoun interpretation. Occasional sensitivity to grammatically-illicit antecedents may be due to repair processes triggered when the initial retrieval fails to return a grammatical antecedent.
Going the distance: Memory and control processes in active dependency construction
Matt Wagers and Colin Phillips probe the representation of displaced NPs in memory. They argue that only very coarse-grained information, such as syntactic category, is actively maintained and used to make parsing decisions.
Linguistics
Filler–gap dependencies make strong demands on working memory in language comprehension because they cannot always be immediately resolved. In a series of three reading-time studies, we test the idea that these demands can be decomposed into active maintenance processes and retrieval events. Results indicate that the fact that a displaced phrase exists and the identity of its basic syntactic category both immediately impact comprehension at potential gap sites. In contrast, specific lexical details of the displaced phrase show an immediate effect only for short dependencies and a much later effect for longer dependencies. We argue that coarse-grained information about the filler is actively maintained and is used to make phrase structure parsing decisions, whereas finer grained information is more quickly released from active maintenance and consequently has to be retrieved at the gap site.
The psycholinguistics of ellipsis
"I read this and so should you" - a review of psycholinguistic work on the grammatical representation of ellipsis.
Linguistics
This article reviews studies that have used experimental methods from psycholinguistics to address questions about the representation of sentences involving ellipsis. Accounts of the structure of ellipsis can be classified based on three choice points in a decision tree. First: does the identity constraint between antecedents and ellipsis sites apply to syntactic or semantic representations? Second: does the ellipsis site contain a phonologically null copy of the structure of the antecedent, or does it contain a pronoun or pointer that lacks internal structure? Third: if there is unpronounced structure at the ellipsis site, does that structure participate in all syntactic processes, or does it behave as if it is genuinely absent at some levels of syntactic representation? Experimental studies on ellipsis have begun to address the first two of these questions, but they are unlikely to provide insights on the third question, since the theoretical contrasts do not clearly map onto timing predictions. Some of the findings that are emerging in studies on ellipsis resemble findings from earlier studies on other syntactic dependencies involving wh-movement or anaphora. Care should be taken to avoid drawing conclusions from experiments about ellipsis that are known to be unwarranted in experiments about these other dependencies.
No semantic illusions in the 'Semantic P600' phenomenon: ERP evidence from Mandarin Chinese
Do ERP date indicate that semantics runs independently of syntax in comprehension? Wing Yee Chow and Colin Phillips evaluate the evidence and say No.
Linguistics
Recent observations of unexpected ERP responses to grammatically well-formed role reversed sentences (the "Semantic P600" phenomenon) have been taken to bear directly on questions about the architecture of the language processing system. This paper evaluates two central pieces of evidence for accounts that propose a syntax-independent semantic composition mechanism, namely, the presence of P600 effects and the absence of N400 effects in role reversed sentences. Experiment 1 examined the relative contribution of the presence of an animacy violation and the semantic relations between words ('combinability') to the ERP responses to role-reversed sentences. Experiment 2 examined the ERP responses to role-reversed sentences that are fully animacy-congruous. Results from the two experiments showed that animacy-violated sentences with no plausible non-surface interpretation elicited the same P600 effect as both types of role-reversed sentences; additionally, semantically anomalous target words elicited no N400 effects when they were strongly semantically related to the preceding words, regardless of the presence of animacy violations. Taken together, these findings suggest that the presence of P600s to role-reversed sentences can be attributed to the implausibility of the sentence meaning, and the absence of N400 effects is due to a combination of weak contextual constraints and strong lexical association. The presence of a plausible non-surface interpretation and animacy violations made no unique contribution to the ERP response profiles. Hence, existing ERP findings are compatible with the long-held assumption that online semantic composition is dependent on surface syntax and do not constitute evidence for a syntax-independent semantic composition mechanism.
Derivational order in syntax: Evidence and architectural consequences
A précis of the evidence for left‐to‐right derivations in syntax, and how this relates to the nature of real‐time mechanisms for building linguistic structure.
Linguistics
Standard
 generative
 grammars
 describe
 language
 in
 terms
 that
 appear
 distant
 from
 considerations
 of
 everyday,
 real‐time
 language
 processes.
 To
 some
 this
 is
 a
 critical
 flaw,
 while
 to
 others 
this 
is 
a 
clear 
virtue.
 One
 type 
of 
generative 
grammar 
defines 
a 
well‐formed
 sentence
 as 
a 
static, 
structured
 representation 
that 
simultaneously
 satisfies 
all 
relevant 
constraints 
of 
the
 language,
 with 
no 
regard 
to 
how
 the 
representation 
is 
assembled 
(e.g., 
Sag,
 Wasow, 
& 
Bender,
 2003).
 Another
 type
 of
 generative
 grammar
 defines
 a
 well‐formed
 sentence
 as
 a
 derivation,
 or
 sequence
 of
 representations,
 that
 describes
 how
 the
 sentence
 is
 gradually
 assembled,
 often
 including 
various 
transformations
 that
 move
 words
 or 
phrases 
from
 one 
position
 to 
another 
in 
a
 structure.
 In
 the
 most
 popular
 current
 version
 of
 the
 derivational
 approach,
 derivations
 proceed
 'upwards',
 starting
 from
 the
 most
 deeply
 embedded
 terminal
 elements
 in
 the
 sentence,
 which
 are
 often
 towards
 the
 right
 of
 a
 sentence
 (e.g.,
 Chomsky,
 1995;
 Carnie,
 2006).
 Such
 derivations
 tend
 to
 proceed
 in
 a
 right‐to‐left
 order,
 which
 is
 probably
 the
 opposite
 of
 the
 order 
in 
which 
sentences 
are 
assembled
 in 
everyday 
tasks 
such
 as 
speaking 
and
 understanding.
 Since
 these
 theories
 make
 no
 claim
 to
 being
 accounts
 of
 such
 everyday
 processes,
 the
 discrepancy
 causes
 little
 concern
 among
 the
 theories'
 creators.
 Generative
 grammars
 are
 typically
 framed
 as
 theories
 of
 speakers'
 task‐independent
 knowledge
 of
 their
 language,
 and
 these
 are
 understood
 to
 be
 distinct
 from
 theories
 of
 how
 specific
 communicative
 tasks
 might
 put
 that 
knowledge
 to 
use.
 

Set
 against
 this
 background
 are
 a
 number
 of
 recent
 proposals
 that
 various
 linguistic
 phenomena
 can
 be
 better
 understood
 in
 terms
 of
 derivations
 that
 incrementally
 assemble
 structures
 in
 a
 (roughly)
 left‐to‐right
 order.
 One
 can
 evaluate
 these
 proposals
 based
 simply
 on
 how
 well
 they
 capture
 the
 acceptability
 judgments
 that
 they
 aim
 to
 explain,
 i.e.,
 standard
 conditions
 of
 'descriptive
 adequacy'.
 But
 it
 is
 hard
 to
 avoid
 the
 question
 of
 whether
 it
 is
 mere
 coincidence
 that
 left‐to‐right
 derivations
 track
 the
 order
 in
 which
 sentences
 are
 spoken
 and
 understood.
 It
 is
 also
 natural
 to
 ask
 how
 left‐to‐right
 derivations
 impact
 the
 psychological
 commitments
 of
 grammatical
 theories.
 Are
 they
 procedural
 descriptions
 of
 how
 speakers
 put
 together 
sentences 
in 
real 
time 
(either 
in 
comprehension 
or 
in 
production)? 
 Do 
they 
amount 
to
 a
 retreat
 from
 linguists'
 traditional
 agnosticism
 about
 'performance
 mechanisms'?
 These
 are
 questions
 about 
what 
a 
grammatical 
theory 
is 
a 
theory 
of, 
and
 they 
are 
the 
proverbial 
elephant
 in
 the
 room
 in
 discussions
 of
 left‐to‐right
 derivations
 in
 syntax,
 although
 the
 issues
 have
 not
 been
 explored 
in 
much 
detail. 
Here 
we 
summarize 
the
 current 
state 
of 
some
 of
 the 
evidence 
for
 left‐to‐right
derivations 
in 
syntax, 
and 
how 
this 
relates 
to 
a 
number 
of 
findings 
by 
our 
group 
and
 others
 on 
the 
nature 
of 
real‐time
 structure 
building 
mechanisms. 
Some
 of 
these 
questions 
have
 been
 aired
 in
 previous
 work
 (e.g.,
 Phillips
 1996,
 2004),
 but
 we
 have
 come
 to
 believe
 that
 the
 slogan
 from
 that
 earlier
 work
 ("the
 parser
 is
 the
 grammar")
 is
 misleading
 in
 a
 number
 of
 respects, 
and
 we 
offer 
an 
updated
 position 
here.

A test of the relation between working-memory capacity and syntactic island effects
Syntactic island effects are more likely to be due to grammatical constraints or grounded grammaticized constraints than to limited processing resources.
Linguistics
The source of syntactic island effects has been a topic of considerable debate within linguistics and psycholinguistics. Explanations fall into three basic categories: grammatical theories, which posit specific grammatical constraints that exclude extraction from islands; grounded theories, which posit grammaticized constraints that have arisen to adapt to constraints on learning or parsing; and reductionist theories, which analyze island effects as emergent consequences of non-grammatical constraints on the sentence parser, such as limited processing resources. In this article we present two studies designed to test a fundamental prediction of one of the most prominent reductionist theories: that the strength of island effects should vary across speakers as a function of individual differences in processing resources. We tested over three hundred native speakers of English on four different island-effect types (whether, complex NP, subject, and adjunct islands) using two different acceptability rating tasks (seven-point scale and magnitude estimation) and two different measures of working-memory capacity (serial recall and n-back). We find no evidence of a relationship between working-memory capacity and island effects using a variety of statistical analysis techniques, including resampling simulations. These results suggest that island effects are more likely to be due to grammatical constraints or grounded grammaticized constraints than to limited processing resources.
Syntactic and Semantic Predictors of Tense in Hindi: An ERP Investigation
Brian Dillon and Colin Phillips find different ERP signals for a grammatical error, depending on whether its detection was based on semantic versus morphosyntactic information.
Linguistics
Although there is broad agreement that many ERP components reflect error signals generated during an unexpected linguistic event, there are least two distinct aspects of the process that the ERP signals may reflect. The first is the content of an error, which is the local discrepancy between an observed form and any expectations about upcoming forms, without any reference to why those expectations were held. The second aspect is the cause of an error, which is a context-aware analysis of why the error arose. The current study examines the processes involved in prediction of past tense marking on verbal morphology in Hindi. This is a case where an error with the same local characteristics can arise from very different cues, one syntactic in origin (ergative case marking), and the other semantic in origin (a past tense adverbial). Results suggest that the parser does indeed track the cause in addition to the content of errors. Despite the fact that the critical manipulation of verb tense marking was identical across cue types, the nature of the cue led to distinct patterns of ERPs in response to anomalous verbal morphology. When verb tense was predicted based upon semantic cues, an incorrect future tense form elicited an early negativity in the 200-400 ms interval with a posterior distribution. In contrast, when verb tense was predicted based upon morphosyntactic cues, an incorrect future tense form elicited a right-lateralized anterior negativity (RAN) during the 300-500 ms interval, as well as a P600 response with a broad distribution.
Some arguments and non-arguments for reductionist accounts of syntactic phenomena
Can psycholinguistics tell us whether a syntactic pattern is explained by grammar or by processing? Colin Phillips explores the question in relation to island constraints, agreement attraction, constraints on anaphora, and comparatives.
Linguistics
Many syntactic phenomena have received competing accounts, either in terms of formal grammatical mechanisms, or in terms of independently motivated properties of language processing mechanisms ("reductionist" accounts). A variety of different types of argument have been put forward in efforts to distinguish these competing accounts. This article critically examines a number of arguments that have been offered as evidence in favour of formal or reductionist analyses, and concludes that some types of argument are more decisive than others. It argues that evidence from graded acceptability effects and from isomorphism between acceptability judgements and on-line comprehension profiles are less decisive. In contrast, clearer conclusions can be drawn from cases of overgeneration, where there is a discrepancy between acceptability judgements and the representations that are briefly constructed on-line, and from tests involving individual differences in cognitive capacity. Based on these arguments, the article concludes that a formal grammatical account is better supported in some domains, and that a reductionist account fares better in other domains. Phenomena discussed include island constraints, agreement attraction, constraints on anaphora, and comparatives.
Examining the evidence for an independent semantic analyzer: An ERP study in Spanish
Claire Stroud and Colin Phillips challenge recent claims that some kind of semantic composition operates independently of syntax in online language processing, with an ERP study of Spanish.
Linguistics
Recent ERP findings challenge the widespread assumption that syntactic and semantic processes are tightly coupled. Syntactically well-formed sentences that are semantically anomalous due to thematic mismatches elicit a P600, the component standardly associated with syntactic anomaly. This 'thematic P600' effect has been attributed to detection of semantically plausible thematic relations that conflict with the surface syntactic structure of the sentence, implying a processing architecture with an independent semantic analyzer. A key finding is that the P600 is selectively sensitive to the presence of plausible verb-argument relations, and that otherwise an N400 is elicited (The hearty meal was devouring ... vs. The dusty tabletop was devouring ...: Kim & Osterhout, 2005). The current study investigates in Spanish whether the evidence for an independent semantic analyzer is better explained by a standard architecture that rapidly integrates multiple sources of lexical, syntactic, and semantic information. The study manipulated the presence of plausible thematic relations, and varied the choice of auxiliary between passive-biased fue and active-progressive biased estaba. Results show a late positivity that appeared as soon as comprehenders detected an improbable combination of subject animacy, auxiliary bias, or verb voice morphology. This effect appeared at the lexical verb in the fue conditions and at the auxiliary in the estaba conditions. The late positivity elicited by surface thematic anomalies was the same, regardless of the presence of a plausible non-surface interpretation, and no N400 effects were elicited. These findings do not implicate an independent semantic analyzer, and are compatible with standard language processing architectures.
Relating Structure and Time in Linguistics and Psycholinguistics
Linguistics and psycholinguistics differ not in their topic but in their tools, and our choice of tools should be commensurate to the hypotheses we are testing. A case study of long-distance dependencies serves to illustrate the point.
Linguistics
Linguistics and psycholinguistics differ not in their topic but in their tools, and our choice of tools should be commensurate to the hypotheses we are testing. A case study of long-distance dependencies serves to illustrate the point.
The Real-Time Status of Island Phenomena
Are all syntactic islands an epiphenomenon of performance constraints, or are some a direct expression of the competence grammar? Colin Phillips provides support for the latter view, with reading time studies of parasitic gap constructions.
Linguistics
In parasitic-gap constructions an illicit gap inside a syntactic island becomes acceptable in combination with an additional licit gap, a result that has interesting implications for theories of grammar. Such constructions hold even greater interest for the question of the relation between grammatical knowledge and real-time language processing. This article presents results from two experiments on parasitic-gap constructions in English in which the parasitic gap appears inside a subject island, before the licensing gap. An offline study confirms that parasitic gaps are acceptable when they occur inside theinfinitival complement of a subject NP, but not when they occur inside a finite relative clause. An on-line self-paced reading study using a plausibility manipulation technique shows that incremental positing of gaps inside islands occurs in just those environments where parasitic gaps are acceptable. The fact that parasitic gaps are constructed incrementally in language processing presents a challenge for attempts to explain subject islands as epiphenomena of constraints on language processing and also helps to resolve apparent conflicts in previous studies of the role of island constraints in parsing.