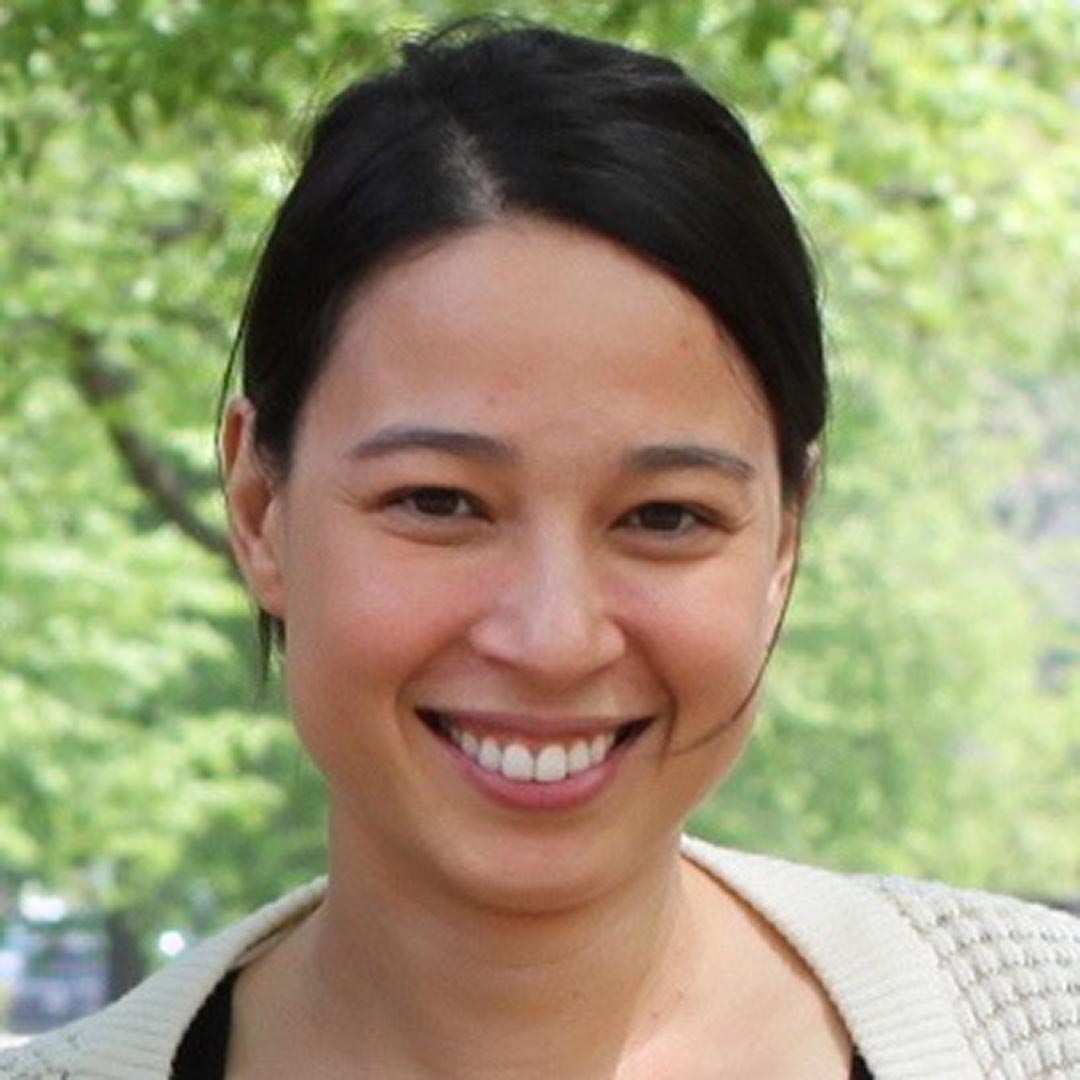 Research Expertise
Semantics

Hope for syntactic bootstrapping
Some mental state verbs take a finite clause as their object, while others take an infinitive, and the two groups differ reliably in meaning. Remarkably, children can use this correlation to narrow down the meaning of an unfamiliar verb.
Linguistics
We explore children's use of syntactic distribution in the acquisition of attitude verbs, such as think, want, and hope. Because attitude verbs refer to concepts that are opaque to observation but have syntactic distributions predictive of semantic properties, we hypothesize that syntax may serve as an important cue to learning their meanings. Using a novel methodology, we replicate previous literature showing an asymmetry between acquisition of think and want, and we additionally demonstrate that interpretation of a less frequent attitude verb, hope, patterns with type of syntactic complement. This supports the view that children treat syntactic frame as informative about an attitude verb's meaning
Bootstrapping attitudes
How can children acquiring a first language distinguish semantic from pragmatic contributions to what a speaker means?
Linguistics
This paper explores two classic problems at the semantics-pragmatics interface from a learner's perspective. First, the meaning that speakers convey often goes beyond the literal meaning of the sentences they utter. Second, not all content encoded in utterances has equal standing: some is foregrounded, some backgrounded. Yet a sentence does not formally distinguish what a speaker asserts from what she presupposes or merely implicates. For this reason, the child acquiring a language has a daunting task. She must both extract the literalmeaning from the overall message, and separate the background assumptions that are linguistically required from those that are incidental. This paper discusses the ways in which the syntax might guide the child with this daunting task, through a few case studies on children's acquisition of attitude verbs.
Epistemics and Attitudes
Epistemic modals are natural in the complements of some attitude verbs but not others. Valentine Hacquard and Pranav Anand describe the pattern.
Linguistics
This paper investigates the distribution of epistemic modals in attitude contexts in three Romance languages, as well as their potential interaction with mood selection. We show that epistemics can appear in complements of attitudes of acceptance (Stalnaker 1984), but not desideratives or directives; in addition, emotive doxastics (hope, fear) and dubitatives (doubt) permit epistemic possibility modals, but not their necessity counterparts. We argue that the embedding differences across attitudes indicate that epistemics are sensitive to the type of attitude an attitude predicate reports. We show that this sensitivity can be derived by adopting two types of proposals from the literature on epistemic modality and on attitude verbs: First, we assume that epistemics do not target knowledge uniformly, but rather quantify over an information state determined by the content of the embedding attitude (Hacquard 2006, 2010, Yalcin 2007). In turn, we adopt a fundamental split in the semantics of attitude verbs between 'representational' and 'non-representational' attitudes (Bolinger 1968): representational attitudes quantify over an information state (e.g., a set of beliefs for believe), which, we argue, epistemic modals can be anaphoric to. Non-representational attitudes do not quantify over an information state; instead, they combine with their complement via a comparison with contextually-provided alternatives using a logic of preference (cf. Bolinger 1968, Stalnaker 1984, Farkas 1985, Heim 1992, Villalta 2000, 2008). Finally, we argue that emotive doxastics and dubitatives have a hybrid semantics, which combines a representational component (responsible for licensing epistemic possibility modals), and a preference component (responsible for disallowing epistemic necessity modals).
Embedding epistemic modals in English: A corpus-based study
A corpus study on the distribution of epistemic modals, targeted at the question of whether such modals do or do not contribute to the content of their sentences.
Linguistics
The question of whether epistemic modals contribute to the truth conditions of the sentences they appear in is a matter of active debate in the literature. Fueling this debate is the lack of consensus about the extent to which epistemics can appear in the scope of other operators. This corpus study investigates the distribution of epistemics in naturalistic data. Our results indicate that they do embed, supporting the view that they contribute semantic content. However, their distribution is limited, compared to that of other modals. This limited distribution seems to call for a nuanced account: while epistemics are semantically contentful, they may require special licensing conditions.
Measuring and comparing individuals and events
"He drank more wine than I did and also danced more than I did." Alexis Wellwood gives a unified analysis for both adnominal and adverbal "more," with Valentine Hacquard and faculty visitor Roumyana Pancheva.
Linguistics
This squib investigates parallels between nominal and verbal comparatives. Building on key insights of Hackl (2000) and Bale & Barner (2009), we show that more behaves uniformly when it combines with nominal and verbal predicates: (i) it cannot combine with singular count NPs or perfective telic VPs; (ii) grammatical properties of the predicates determine the scale of comparison—plural marked NPs and habitual VPs are compared on a scale of cardinality, whereas mass NPs and perfective (atelic) VPs are (often) compared along non-cardinal, though monotonic, scales. Taken together, our findings confirm and strengthen parallels that have independently been drawn between the nominal and verbal domains. In addition, our discussion and data, drawn from English, Spanish, and Bulgarian, suggest that the semantic contribution of "more" can be given a uniform analysis.
On the Event-Relativity of Modal Auxiliaries
The syntactic position of modal auxiliaries restricts interpretations of their uses. Valentine Hacquard explains why, with a modification of the standard Kratzerian assumptions: modal auxiliaries are evaluated with respect to an event, not a world.
Linguistics
Crosslinguistically, the same modal words can be used to express a wide range of interpretations. This crosslinguistic trend supports a Kratzerian analysis, where each modal has a core lexical entry and where the difference between an epistemic and a root interpretation is contextually determined. A long standing problem for such a unified account is the equally robust crosslinguistic correlation between a modal's interpretation and its syntactic behavior: epistemics scope high (in particular higher than tense and aspect) and roots low, a fact which has led to proposals that hardwire different syntactic positions for epistemics and roots (cf. Cinque's hierarchy). This paper argues that the range of interpretations a modal receives is even more restricted: a modal must be keyed to certain time-individual pairs, but not others. I show that this can be captured straightforwardly by minimally modifying the Kratzerian account: modals are relative to an event—rather than a world—of evaluation, which readily provides a time (the event's running time) and (an) individual(s) (the event's participants). I propose that this event relativity of modals can in turn explain the correlation between type of interpretation and syntactic position, without having stipulation of an interpretation-specific height for modals.
On the Interaction of Aspect and Modal Auxiliaries
"Sam was able to eat a dozen eggs" may imply that Sam did eat a dozen eggs. Such implications arise, argues Valentine Hacquard, from interactions between the modal predicate and perfective or imperfective aspect.
Linguistics
This paper discusses the interaction of aspect and modality, and focuses on the puzzling implicative effect that arises when perfective aspect appears on certain modals: perfective somehow seems to force the proposition expressed by the complement of the modal to hold in the actual world, and not merely in some possible world. I show that this puzzling behavior, originally discussed in Bhatt (1999) for the ability modal, extends to all modal auxiliaries with a circumstantial modal base (i.e., root modals), while epistemic interpretations of the same modals are immune to the effect. I propose that implicative readings are contingent on the relative position of the modal w.r.t. aspect: when aspect scopes over the modal (as I argue is the case for root modals), it forces an actual event, thereby yielding an implicative reading. When a modal element scopes over aspect, no actual event is forced. This happens (i) with epistemics, which structurally appear above tense and aspect; (ii) with imperfective on a root modal: imperfective brings in an additional layer of modality, itself responsible for removing the necessity for an actual event. This proposal enables us to solve the puzzle while maintaining a standardized semantics for aspects and modals.