Terrapins zoom up to 45th BUCLD
September 05, 2020 Linguistics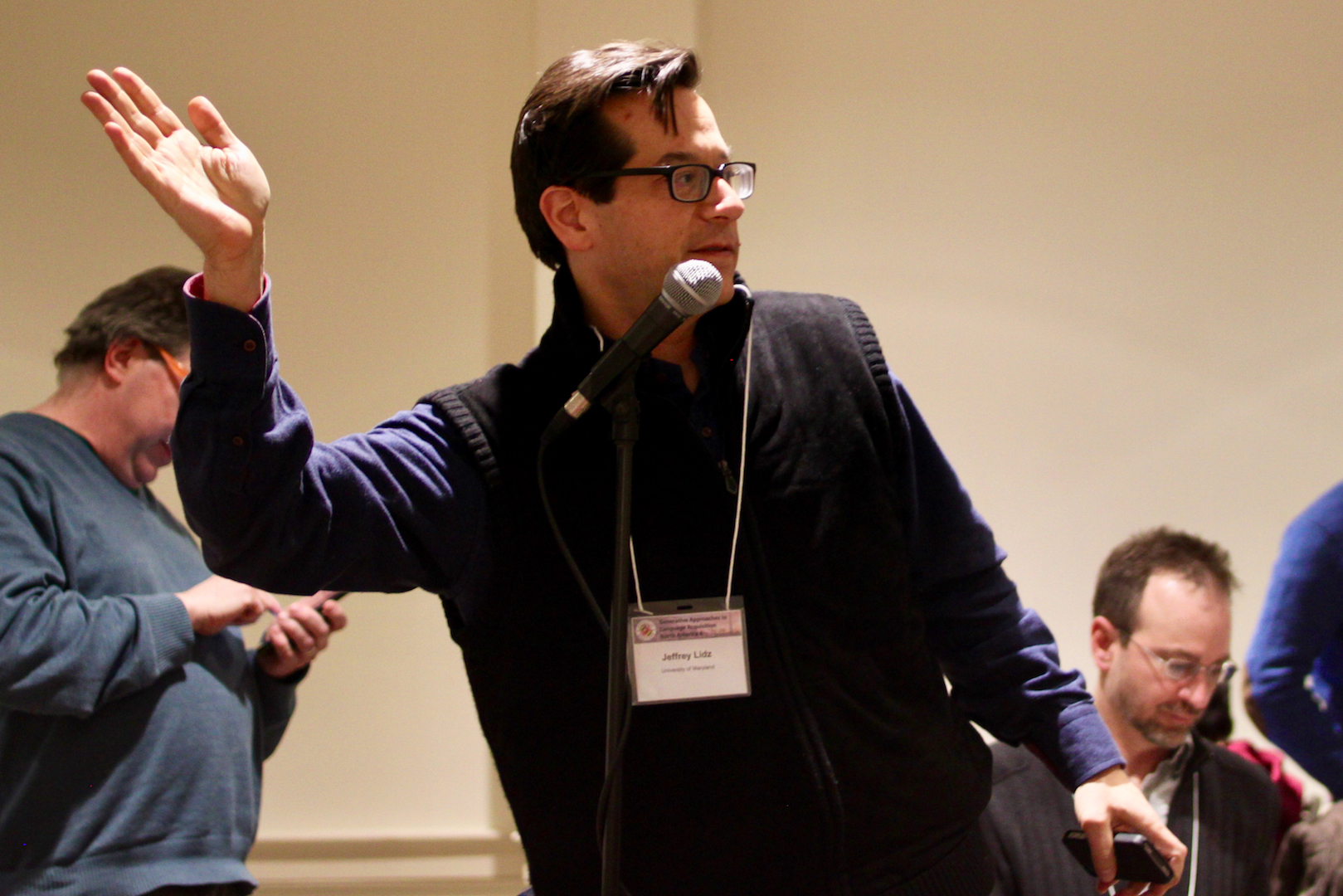 BU conference hears its annual chorus of Terps on the acquisition of syntax, semantics and phonology
November 5-8, the 45th Boston University Conference on Language Development has 11 talks and posters from Maryland acquisitionists, including first-year PhD students Leslie Li and Jack Ying; fourth-years Adam Liter, Hisao Kurokami and Yu'an Yang; fifth-years Mina Hirzel, Tyler Knowlton and HESP's Zoe Ovans; postdocs Dan Goodhue, Thomas Schatz and Zara Harmon; Linguistics faculty Jeff Lidz, Naomi Feldman and Valentine Hacquard; and HESP faculty Jared Novick, Jan Edwards and Yi Ting Huang. Also on the schedule are PhD alums Laurel Perkins and Angela He, BA alum Emma Nguyen, and RA alum Elika Bergelson.
Adam Liter and Jeffrey Lidz, Non-actional passives can be comprehended by 4-year olds (poster)
Hisao Kurokami, Jeffrey Lidz, Valentine Hacquard and Daniel Goodhue, Children's interpretation of additive particles mo 'also' and also in Japanese and English (talk)
Mina Hirzel, Laurel Perkins and Jeffrey Lidz, 19 month-olds parse wh-questions incrementally (talk)
Valentine Hacquard, Yu'an Yang and Jeffrey Lidz, Acquisition of belief reports by Mandarin speaking children (talk)
Tyler Knowlton and Jeffrey Lidz, Genericity signals the difference between "each" and "every" in child-directed speech (talk)
Zoe Ovans, Jared Novick and Yi Ting Huang, Engaging cognitive control helps children ignore unreliable sentence processing cues (talk)
Daniel Goodhue, Jad Wehbe, Valentine Hacquard and Jeffrey Lidz, Preschoolers' comprehension of the interaction of intonation and illocutionary force (talk)
Thomas Schatz, Yevgen Matusevych, Ruolan Li, Sharon Goldwater and Naomi Feldman, How to obtain robust predictions from computational models of learning (talk)
Libby Barak, Zara Harmon, Naomi Feldman, Jan Edwards and Patrick Shafto, Bare Form Production for Past-tense: A Computational Analysis of 3 Accounts (talk)
Jack Yuanfan Ying, Xiaolu Yang and and Rushen Shi, Mandarin-learning toddlers use functional morphemes for grammatical categorization (poster)
Yi Ting Huang, Meredith Rowe and K. Oppenheimer, SES differences in verb usage mediate form-function relations in parental speech (poster)
---
Alumni
E. Nguyen, Can "blick" be passivized? Depends on its meaning: A novel-verb study with Englishspeaking children.
C. Moore, E. Bergelson, Testing the roles of regularity and lexical class on toddlers' spoken word recognition.
H. Shi, A. X. He, H.-j. Song, S. Arunachalam, Korean and English verb learning in transitive frames.
S. Arunachalam, A. X. He, H.-j. Song, When less is more: Evidence from verb learning in Korean 4- and 5-year-olds.